Hostel Oasis on Zvezdara:
Larger map
If arriving by car, you may leave car in the 24-hour operating and well lit public garage at the beginning of the street.
From our house you can
Go to downtown area on foot – to the Square of the Republic, by 45-minute of leisurely walk below a continuous planettree line in the King Alexander Boulevard (you can return back the same way if impatient to wait for night transportation and do not wish to take taxi)
Go to Tasmajdan and the Saint Marco's church by tramways nos. 6 and 7.
Go to New Belgrade and Usce by tramway no. 7. The ride will take 30-40 minutes
Go to Kalemegdan by tramway no. 5.
Go to Slavija and Autokomanda by trolleys no. 14.
Go to Knez Mihailova and Kalemegdan by trolleys nos. 21, 19 and 29.
Go to Ada Ciganlija and Sava lake by bus no. 55.
All these city lines are direct and you may reach all city areas without any stopover.
Stations for these transportations are 2 to 5 min walk from the house.
The sport center OLIMP is 5 minutes walk from the house. It is open from 6:00 am till 10:00 pm. It has available newly renovated outdoor swimming pools, athletic runway, outdoor tennis courts and spa.
5-minute walk from the house is 24-hour accessed ATM.
We are expecting you!
From us to some interesting destinations in Belgrade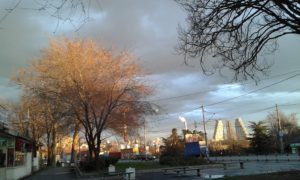 King Alexander Boulevard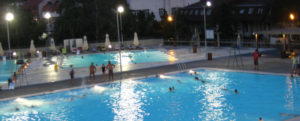 Swimming pools in sports center "Olimp"
Sports center "Olimp"
Ada Ciganlija
Belgrade attractions www.tob.rs
Serbia attractions http://www.serbia.travel/